HYDRODYNAMIC PERFORMANCE OF GEOBAGS AS CORE LAYER
To test the hydrodynamic performance of GEOBAGS as core layer on a typical rubble mound breakwater section.
.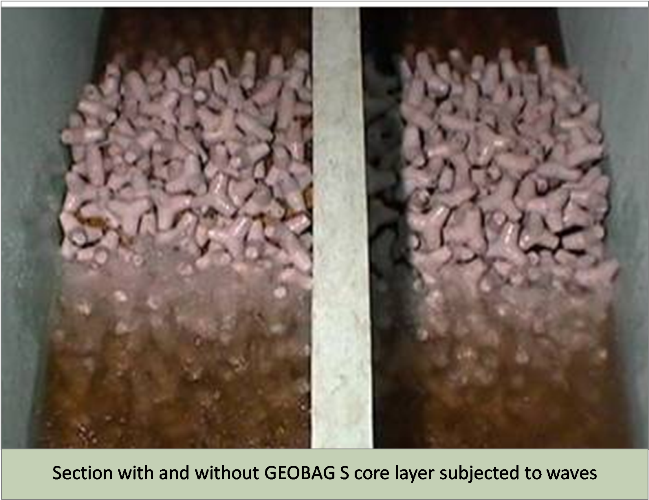 TESTS WITH RUBBLE MOUND BREAKWATER
Geobags of sizes 1.0mx1.2m and 0.6mx1.0m were filled up with sand which was used as replacement for quarry stones for the core layer.